Pastor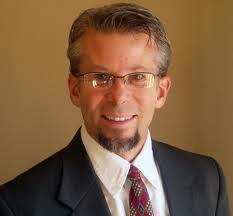 Pastor John Mathers has been involved in ministry for most of his life. He grew up as a part of Ward Evangelical Presbyterian Church, a very dynamic church in Livonia.
After graduating from Wheaton College with a communications degree, he returned to Ward as a youth pastor. He worked at Fox Valley Evangelical Free Church as a full-time youth pastor, associate pastor and interim pastor while earning a Masters of Divinity degree from Trinity Evangelical Divinity School. Subsequently, he became senior pastor at North Oaks Community Church in Clarkston, where he served for 3 1/2 years.
After spending several years in the business world, he returned to church ministry, becoming the pastor of Pilgrim Congregational Church in 2009. He still owns his own insurance agency.
John lives in Waterford with his wife Cathy. The two have four children; Kevin, Hannah, Rebekah and Caleb who range from 16 to 25 years old.
Pastor John is normally in the office on Thursdays. If you would like to make an appointment, please call (248.642.2290) or email the church.
Music Director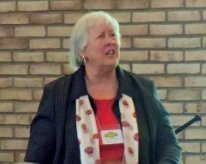 Our Music Director, Kerry Price, has served Pilgrim Church for over 35 years, as choir director, organist/pianist, worship leader and soloist. Kerry holds a Bachelor of Music Education degree from Indiana University and a Master of Music degree from The University of Michigan. She is also active in the community as music director for community theatre groups; as singer and accompanist with local choral groups, sing-alongs and traditional jazz ensembles; and as a performer of her original one-woman music programs.
Secretary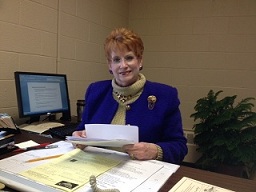 Rosemary is generally in the office on Tuesday and Thursday afternoons (noon until 5:00 PM). Contact her by Phone: 248.642.2290 or email .